INDONESIAN TEAK FURNITURE COMPANY SUPPLIER AND EXPORTERS
Our products are equipped with SVLK - FLEGT certificate
CV. JEPARA CRAFTER FURNITURE
CV. Jepara Crafter Furniture is Indonesian Furniture Company that deals with the manufacturing of wooden furniture, Furniture Supplier, wholesaler and International Exporter of both teak indoor furniture and teak garden furniture directly from the factory in Indonesia. We are a company that boasts of ten years of experience in the production of astounding quality of wooden furniture products. To some great extent, we focus on both indoor teak furniture and teak garden furniture.
We provides most fine wide range of Teak furniture that comes with different models and designs that best fit the requirements of the customers and their taste and preferences. Our indoor Teak furniture product is grouped into various categories. They include Buffets, Beds, Dining table, Teak Dining Chairs and Cabinets. These collections are provided in both simple design or a fully ornamented furniture and The Outdoor furniture consist of Teak Garden furniture that comes with different items such as the garden chairs and benches, garden tables and the outdoor sets of furniture such as the Loungers and Steamers, Teak Deep Seating, Recliners and the garden family set.
We also offer other types of wooden furniture product that are made from rain wood or Suar wood as an exclusive furniture with natural shape and also other accessories of wooden furniture. The wood furniture is a perfect bet since it does not make the house appear old and dull because it is the most appropriate for both traditional and modern house setting.
At CV. Jepara Crafter Furniture we are fully committed at ensuring you are satisfied with our furniture collections. Our production is set at high controlling level beginning at selection of materials, constructing, processing, finishing and packaging to ensure a top-notch quality without lose its silky and beauty texture. As a supplier, we are committed towards providing long term business with provide the most competitive prices which are highly eco-friendly hence affordable to both the high and middle class market. We will provide you with the necessary guidance required upon the start of the start of the contract. Therefore, you can contact us at any time for more inquiries about our service.
Our product range: teak furniture indoor, teak furniture outdoor, Balinese furniture, rustic Jepara Java furniture, Luxurious furniture, woven synthetic rattan and natural, simple modern wood furniture, suar wood slab, and home decoration accessories.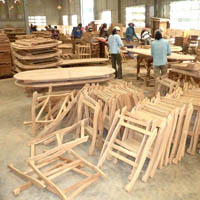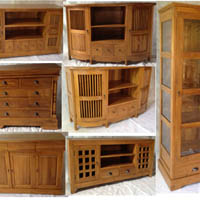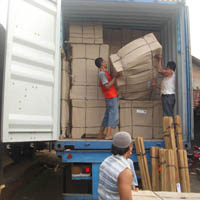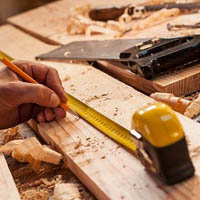 Teak Wood Furniture Exporter Direct From Indonesia