Indonesian Furniture Teak Indoor Dining Tables with Chairs
Teak indoor dining chairs furniture supplier and exporters; we are Indonesian Furniture Company focusing in the teak furniture production and export. One of our products is Teak indoor dining chairs and tables, our company producing and supplying all kind of teak wood furniture dining chairs for indoor and garden patio outdoor furniture in various model and designs. Our entire product is made from selecting dried teak wood as main material, we only using the best quality teak wood from PERHUTANI Indonesia as authorized Indonesian wood plantation. Below is one of our best seller products: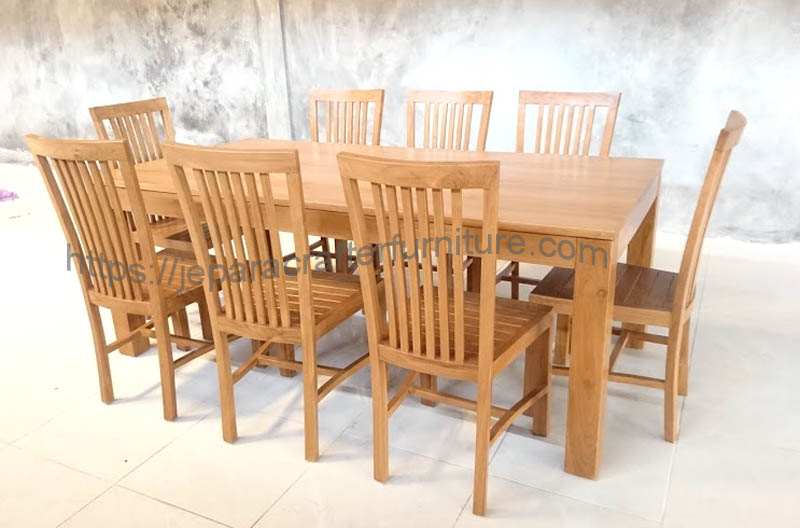 This product is teak indoor dining table sets 8 chairs with concept design classic modern. This is product suitable for home furniture or restaurant furniture. Teak indoor dining table sets with 8 chairs product specification:
Table Size: 200 x 100 x H.76 cm – Chairs Size: 50 x 48 x H.100 cm – Material 100% solid teak wood, available also set with 6 pieces chairs or in separately.
See more our product collection just click link in this bellow: