Wooden Furniture Sideboard for All House Themes
Wood sideboard furniture is the perfect match for your dining area or other areas at the house. It can be functioned as storage solution. There are many styles and designs of it that can be matched with your entire house theme. As this kind of furniture is made of wood, it won't be hard to match it with different types of liking's. If you love vintage styles, you can choose sideboards with brown color or woody designs. Sideboards with some ornaments on the doors are good option as well. For modern houses, there are also sleek sideboard designs with white, dark brown or black color as options.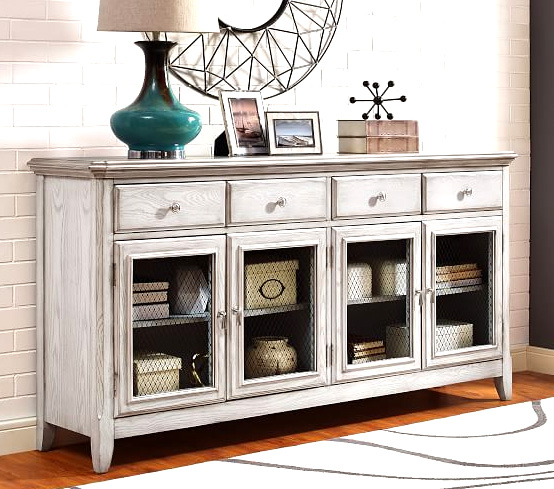 Although it appears slim, this wood sideboard furniture can load as many stuff as possible. Books, plates, glasses, and any house decorations can be placed in one single sideboard without making it look stuffed. And that is one good thing about having this furniture at your home. It is slim, but you can effortlessly put your things there. Therefore, even you only have a small space at home, it will still be okay. If you want to use the sideboard as the place to put your trophy or action figure collections, open sideboards are the perfect choice for this.
However, if your main to have a sideboard at home is simply to keep things, teak sideboard is all what you need. This type of sideboard has several doors and drawers that surely can be a safe place to save your belongings. You can place this sideboard in your bedroom, living room, or even your private workplace at home. To make it look more appealing, put a vase, picture frame, or table lamp on the top of the sideboard. This can also aim to make people unaware that you actually hide stuff inside the sideboard. Its stylish design plus some furniture you put on it can be tricky, you know. People will focus on the furniture you put on the top instead of what's inside it.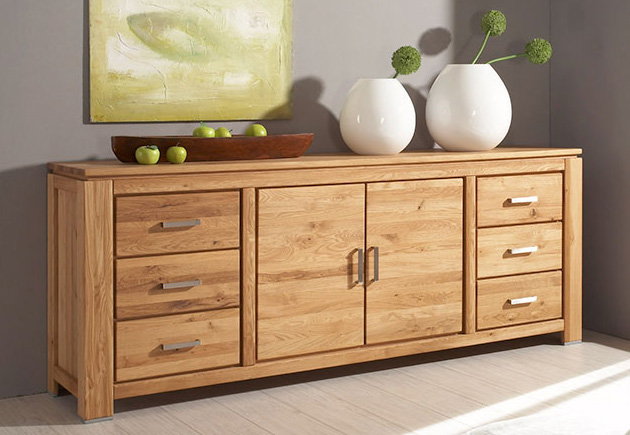 Sideboards may generally appear in open and teak designs, but the styles and sizes are plenty. You just have to customize it with your budget, space, house theme, and also liking. If you get overwhelmed, pick sideboards with plain designs. This one is knowledgeable to fit any house themes. Besides, the price is affordable. The other wood sideboard furniture you can choose in this situation is the ones that combine teak and open design