Best Price Teak Garden Furniture Indonesia
Jepara furniture company supplier and exporter of Teak garden furniture Indonesia. We produce a lot kind of teak wood Garden furniture and teak indoor furniture for home and hotel decoration. One of our product range is Teak garden as outdoor furniture exterior including teak folding chairs, teak folding tables, garden bench, garden sofa set deep seating, sun lounger, steamer reclining chairs, set extending table with chairs, teak garden umbrellas and much more. All products are made from solid teak wood plantation by PERHUTANI, as authorized Indonesian government's company. We offer high quality teak garden furniture with competitive price with business orientation mutual long term relationship.
Bellow is some of our teak garden furniture product collection: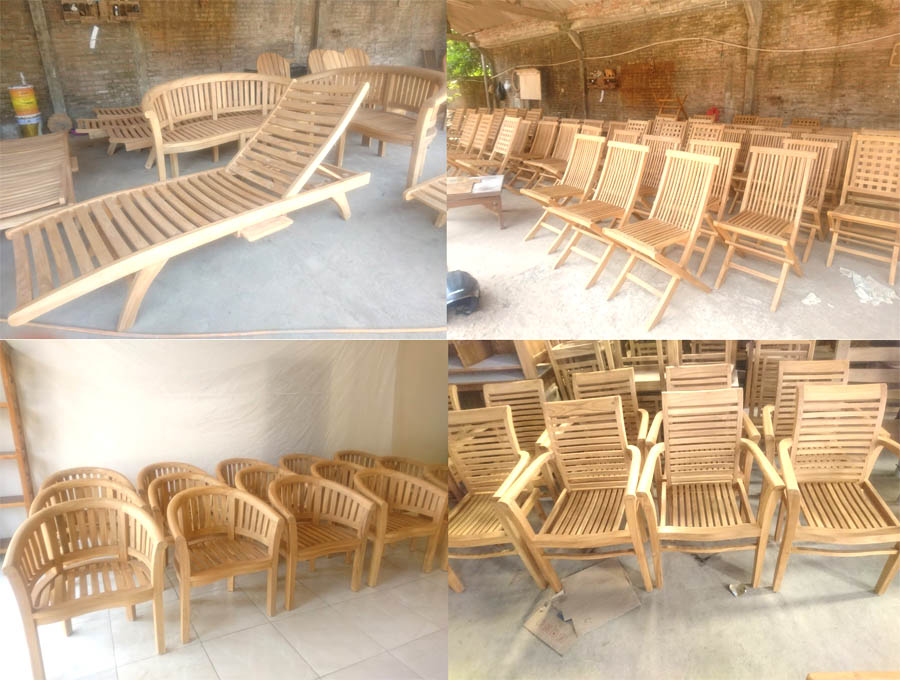 Our teak garden furniture products are exported to all destination country in full container only, we not selling in retail. If you need partner in teak garden furniture business we will became best supplier for you, just contact us so we can discussing about this business.
To see more our teak garden furniture collection, just click link in this bellow:
TEAK GARDEN BENCH
TEAK GARDEN CHAIRS
TEAK GARDEN TABLES
TEAK GARDEN COFFEE TABLES
TEAK GARDEN SUN LOUNGERS